ashley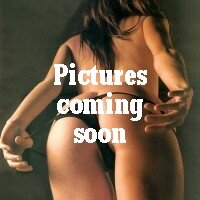 gizelle
Welcome to Airport Escorts
Airport escorts is the number one escort agency serving the five London airports of Heathrow, Gatwick, Luton, Stansted and City Airport. Whenever you are on a business stop over or travelling for pleasure and you find yourself alone in your hotel room then don't despair, Airport Escorts will be there for you! Contact us at any time of the day or night anda stunning outcall escort can be on her way to you in no time - in fact we aim to have your companion by your side within thirty minutes of your contacting us.
We have made great strides in the last few years to the point where we are now a clear leader when it comes to providing intimate companionship at an Airport hotel. Our friendly girls have a well deserved reputation for providing a professional and discrete service which also represents great value. Feel free to compare - we are confident Airport Visiting Escort Services is the best choice.
Our aim is to provide the very best service to clients living in the vicinity of a London airport as listed above or travelling on business or pleasure and staying in an airport hotel looking to enjoy a sexy experience with a fun loving female companion. Our sexy Airport Escort girls are guaranteed to meet a clients' needs and to give the very best in sensual massages. Discretion is assured and with our professional, friendly, beautiful Airport Escorts you will have the kind of fun times that remain long in the memory.
Whether you want to be with a submissive, shy girl or with a woman who is vivacious and full of the joys of life we are sure to have the perfect escort for you and as we go the extra mile we know that we will meet your expectations, however high, so please get back to us if you feel any part of our service has let you down. Call 01707-647777 - the girl you have been waiting for will soon be winging her way to you…
The Escorts

An escort agency is nothing without friendly, fun loving and of course sexy girls. Here at Airport Visiting Escort Services we believe we have gathered together some of the most exciting and sensual beauties from home and abroad. The Airport escort girls have a certain, pleasant way with clients, knowing just how to set you at your ease and make you feel comfortable as well as inspired by their company. And of course the sexy sirens are stunning as well and their beauty will certainly have you thinking happy thoughts...
Airport escorts then is renowned for our girls above all else. Carefully selected for their looks, charm and their upbeat, warm and friendly attitudes to life, our delectable girls are just waiting to charm and captivate even the most demanding of gentleman or gentlewoman. You will not have long to wait for your sexy escort to arrive at your door, and when she does you will be entranced by her stimulating, bubbly and outgoing attitude and dazzled by her loving, sexy persona. Here at Airport escorts we aim to take your girlfriend experience to eleven and with the wonderful, loving and hot escorts we have here you know that your date will be as good as it gets.
Our Guarantee

"Lovely girls, the best quality service, great value - Airport Escorts."
We know that in many businesses across many walks of life that there is often a promise to provide a great service but this promise quickly evaporates once a customer has parted with their hard earned. That is not the Airport Escorts way. Over a number of years of providing a service of a consistently high standard we have built a reputation for Airport Visiting Escort Services that can rival the best. From the first friendly contact you make with us to the very end of your girlfriend experience we want your date and everything associated with it to go better than expected. Of course the highlight is the meeting with the sexy escort herself -and this is where we trump the opposition as the hot girls from Airport Escorts love what they do and want you to love what they do too! When you visit an escort site there are certain things that you look for:
Genuine girls, genuine photographs, genuine info - you want to know the real deal about your stunning escort date
Discretion - your business is your own!
A service with an emphasis on providing the date that a client has booked and on ensuring a prompt arrival
Honesty, integrity and professionalism
Airport visiting escort who enjoy meeting new people and providing escort services
01707 647777, call us now and spend a fabulous hour or more with a super sexy and outgoing visiting Airport escort babe at your home or in your hotel.
Value and Quality

You may not be aware but it is the stunning escort beauties who decide on what to charge. You will find however that for the airport regions the cost can be as little as one hundred and twenty five pounds for a good hour of super sexy, alluring companionship - this is a major driver why our escort agency is so well liked and why we have growing band of contented, returning clients. The costs are discussed and agreed during your first meeting with your beautiful escort babe and from then on in you can be happy in the knowledge that there are no unmentioned extras or unexpected fees when your gorgeous girl arrives, in fact the only surprise you will get is how your nubile escort will appear even more stunning, sexy and friendly in person than she did on the computer screen.
You may know of another escort service offering a similar quality of service along with such excellent value - though we would be sceptical to say the least. Airport escorts and the gorgeous girls themselves together represent the most stylish and sexy Airport escort service available anywhere in the London region today, including Heathrow, Gatwick, City, Stansted and Luton.
For quality not to mention remarkable value, and certainly not disregarding the most hot and friendly escorts available today - Airport Escorts.
Local Info

Whilst our focus is on providing an unrivalled visiting escort service we know that many of our clients may be visiting the area for the first time, perhaps on business and so we have tried to provide some useful information that goes beyond a description of the gorgeous girls or the professional service we provide. We have used our locxal knowledge to point out the good pubs, restauranst and hotels and we have alsoincluded more general information about the many towns and villages we serve. Finally, if you are just passing the time of day, clock watching and willing your delectable date to turn up at your door without delay then don't forget the sexy stories on this site - written by us, for you and good for a few minutes of fun!
Reviews
One of the things we do at Airport escorts is to provide each of the stunning girls with their very own escort page. You can find the links to the girls' pages in th eonline escort gallery. The aim of this is to provide you with absolutely accurate and up to the minute information about your chosen date - from general details about hair colour and vital statistics to sexy photographs of the girls doing what they do best. We also provide a link to genuine reviews sent in by various clients and we hope that all of this information combined will enable you to make an informed choice so that you get just the right girl for you and your dating pleasure is maximised.
Erotica

Do you have the time, the inclination or the talent to write a sexy story now and again? On our home page you will see several starters for stories from our 'Tales from the Mile High Club', raunchy narratives composed by the cute girls themselves, as well as our readers and customers and also the friendly folk here at Airport Visiting Escorts. We don't pretend that they are literary genius but we do think that the fantasies portrayed are fun and fruity and will raise a smile or tow, if not something else!
scarlett
ashley
bonnie
isabella
Tales from the Mile High Club
All the latest news and sexy stories from Airport Escorts
The very definition of desire

31st October 2014

In a dictionary of desire the letter A would stand for adorable, attractive and allure but none of these words can match the many qualities displayed by the sensual and nubile girls of Airport Escorts. Take the word 'adorable' for example. It implies that someone is to be admired and worshipped from afar, that she is somehow cute and appealing yet not attainable, almost not a flesh and blood woman. A similar criticism could be levied at the word 'attractive' which suggests a kind of virginal prettiness, an inane and bland appearance – the girl is attractive but not stunning,...
A girl of many talents...

19th October 2014

It has always been a fantasy of mine to join the mile high club. Spending a lot of time at airports without actually having the chance to board a plane and enjoy a naughty romp is a huge frustration. I know a couple of girls who have made a hobby out of making love in the clouds and they claim there is nothing more erotic or arousing than having a fumble when the lights go down in business class and you have had a couple of glasses of champagne and a long flirt with some guy you have only just...
Lost in the moment

28th September 2014

The airports of London and the South east are surprisingly busy at this time of year as lots of holidaymakers take advantage of reduced flight costs now that the schools are back in session. It's also the case that many business people are back at work having enjoyed a family holiday with the kids – if that is possible. Being a cynic I suspect that many a married man is lazing on some beach and taking every sly opportunity to ogle some of the hot talent sauntering around in a bikini. Or maybe that is just me… So, given that, is...